The IBM PS/2 CL57 SX was IBM's first Color Laptop. It was announced around the end of 1991, and released in the first quarter of 1992. This particular 386 had a beautiful active-matrix Color TFT Display and weighed about 12 pounds. It came with two batteries, and accepted a special memory expansion card called IC DRAM, which several other IBM laptops (such as the ThinkPad 500 and 755) also used later. These looked like PCMCIA Cards, but were not compatible.
The PS/2 used a proprietary architecture called MCA (Micro-Channel Architecture). While this had good intentions, it ended up being too proprietary compared to ISA/PCI, and was discontinued shortly after the release of the ThinkPad 720C in 1993. On IBM laptops of the time, this architecture was also coupled with the use of ESDI Hard Disks (as opposed to IDE Hard Disks), which had similar pinouts, but were also not compatible.
Instead of a TrackPoint or TouchPad, the CL57SX had a trackball in the upper-right. The laptop is built like a tank, and had an MSRP of $5,995 in 1992. Additional options included a spool-like external battery, an early form of docking station called the IBM Communications Cartridge II, and a mouse.
I have dealt with two CL57SX units. The first was bought by my family in 1993 and has 2 batteries, both of which were refilled in 2003. This laptop still works as of June 2015, and saw active duty for at least 8 years of its life. (Ownership passed to me in September of 2002). The second unit I bought in 2014. It also came with 2 batteries, in addition to a large case and the $325 "External Rechargeable Power Pack II" spool battery option.
Here are some of the other accessory prices, according to the release notes dated 24 Mar 1992:
4 MB IC DRAM Memory Card: $825
8 MB IC DRAM Memory Card: $1,645
Battery Pack: $185
Here are some pictures of the unit I picked up in 2014.
Here are some "Group pictures" of my original CL57SX next to other laptops: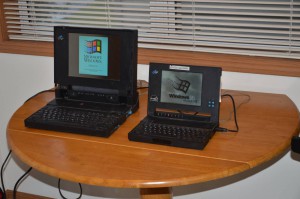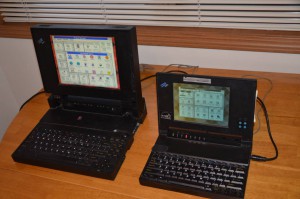 CL57SX (left), ThinkPad 500 (right) – 2013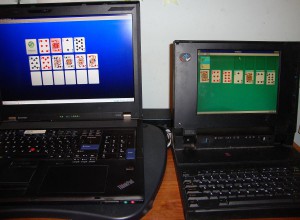 ThinkPad W700 (left), CL57SX (right) – 2010
Here are some solo pictures of the original CL57SX: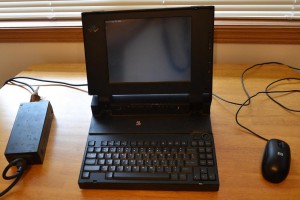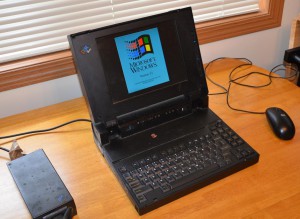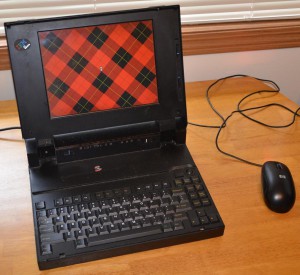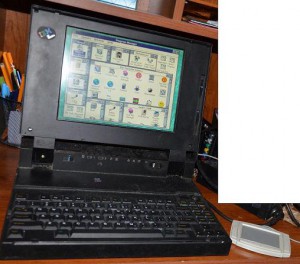 (Note: The bottom picture is from June, 2015; the other three are from 2013)
Finally, here's a picture of the original manual, front and back (taken in February, 2016). Note that the plastic sleeve is part of the original manual. (On the picture to the right, you can see the "IBM" logo embossed in the upper-left hand corner of the plastic!)
Updated on February 10, 2016
About the Author