Introduction
The IBM PC 110 is a palmtop computer that's roughly as wide and tall as a VHS Tape, and half as long. It was released in 1995 in Japan Only. It has a lot of oddities for the time, such as the ability to use a camcorder battery to power the unit, and a telephone feature where you literally plug the unit into a phone line and hold it up to your ear and mouth to talk. (Below, I posted a picture of the front of the unit. If you look at the large circular bulges on the left and right, those are actually the speaker and mic.)
There is a separate LCD display on the front which alternates between a clock, the battery percentage, or both (depending on your settings). This also contains the keyboard status indicators and displays information such as the processor speed (when you change it.) Even when the machine is completely turned off, the display can alternate between a clock and battery charge indicator.
It supports booting from a PCMCIA Hard Drive (such as the Hitachi MicroDrive), which were common at the time. However, it also can boot from a CompactFlash card. By today's standards, this is amazing, and by 1995 standards it was unbelievable (I believe they weren't even called CompactFlash back then, they were called Pico Flash). From hitting the power switch to hearing the "beep" and beginning the OS Bootstrap, it's about 2 seconds.
It didn't come with Windows; instead, it came with a built-in 4 MB EEPROM with a proprietary operating system. There is a large rectangular area above the 7-row keyboard; this is the "digitizer", which was originally intended for signing faxes, however a custom driver has been created. This driver allows the digitizer to be used as a TouchPad-like mouse in Windows 95. There is also a built-in modem (which in itself was amazing at the time) with an XJACK-style connection. This, combined with the OEM "PersonaWare" software, allowed the use of the PC 110 as a speakerphone. There are other features such as an Infrared port and support for an early form of a PCMCIA Webcam.
My unit is maxed out with the 40 MHz upgrade (original speed was 33 MHz) as well as the 20 MB of RAM (this is due to a 16 MB Card that is apparently very rare). I have the docking station as well as the Floppy Drive. The 4 MB built-in EEPROM has been turned into a DOS Drive (D:) and I have inserted a 512 MB CompactFlash Card, which serves as the Boot Drive (C:). There are pictures showing these specs below.
Battery life on these units is amazing with the NP-F570 (15.8 Wh) that I bought new in 2012. It lasts at least 3 hours on moderate use, and 6+ on light use. I've dealt with the newer ThinkPads (2015) that last 20+ hours on a charge, and yet I am still impressed by the PC 110's battery life, especially given its size and weight (roughly 1.3 lbs/630g).
Specifications
Processor: 33 MHz, overclockable to 40 MHz
Memory: 4 or 8 MB Standard (depending on Model)
Display: 640×480 color DSTN, 4.7″, Chips & Technologies
Audio: AudioDrive ES488, SoundBlaster Compatible
Modem: 2400 baud
Connectors and Ports (Unit):

Docking Station Connector
2 x Mini-Stereo Headset
2 x PCMCIA (PC Card, not CardBus spec)
CompactFlash
Modem (XJACK)
Proprietary Mouse/Keyboard
DC-IN

Connectors and Ports (Docking Station):

Docking Station Connector
External Floppy Drive
Serial RS-232
Parallel
VGA
2 x PS/2 (Mouse/Keyboard)
DC-IN

Price/MSRP (10/1995):

Model 2431-YD0

4MB memory
169,000 Yen
$1,500 (US)

Model 2431-YD1

8MB memory
199,000 Yen
$1,800 (US)

Model 2431-YDW (pictured)

8MB memory and Windows
289,000 Yen
$2,700 (US)
Pictures
First, here are some pictures of the unit by itself: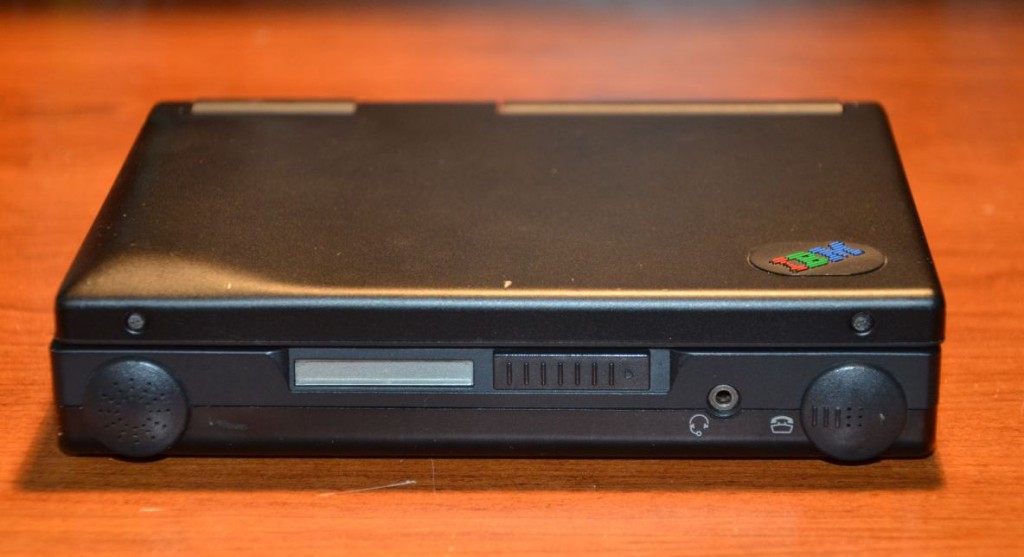 Note: The two circular bulges you see are the speaker and microphone (for telephone use). The rightmost one slides back and forth (slide right – connect to the phone, dial tone; slide left – hang up the phone)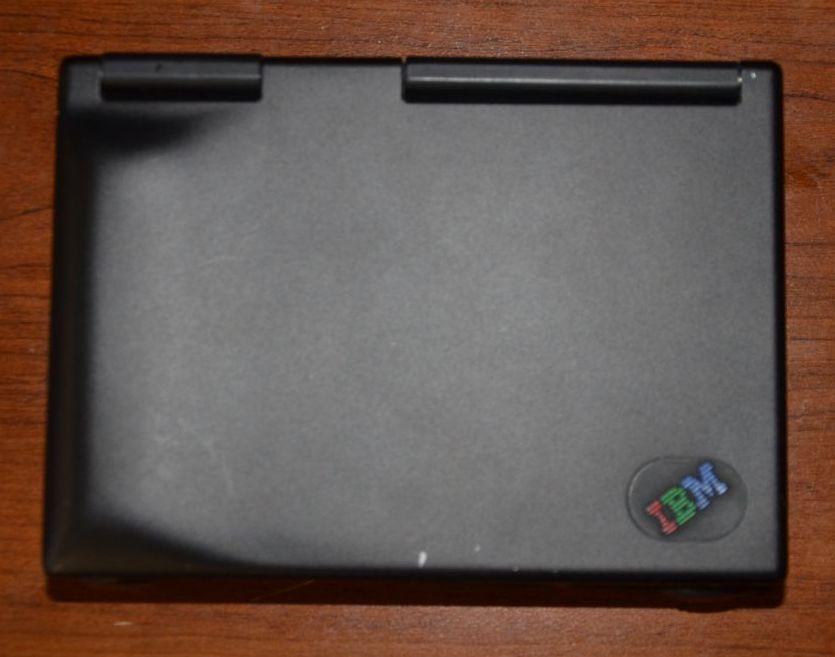 Notice there is a switch to turn the "Ringer" on and off – the PC 110 was intended to be always plugged into a RJ-11 phone line, which would allow for it to replace your standard telephone at the time. There was support for answering machine software as well.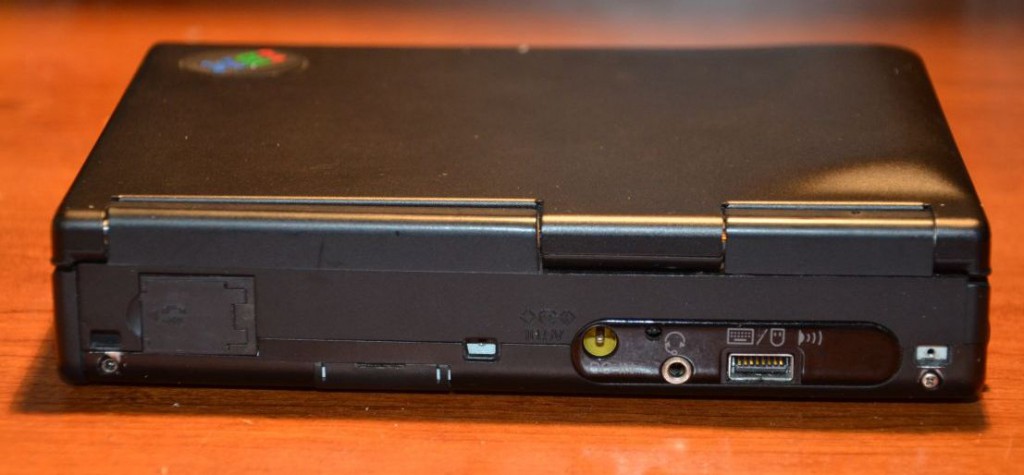 Note: That port on the right is NOT a USB Port. It's a proprietary port that (with a PS/2 adapter) allowed for connection of a keyboard, mouse, or both if you had a PS/2 Y-Cable.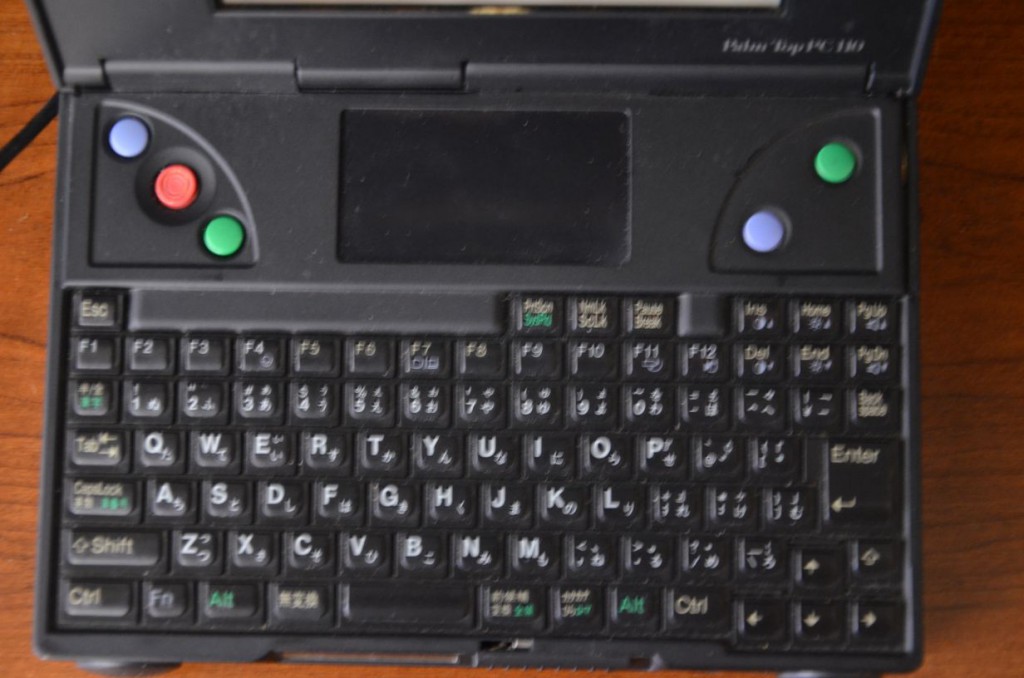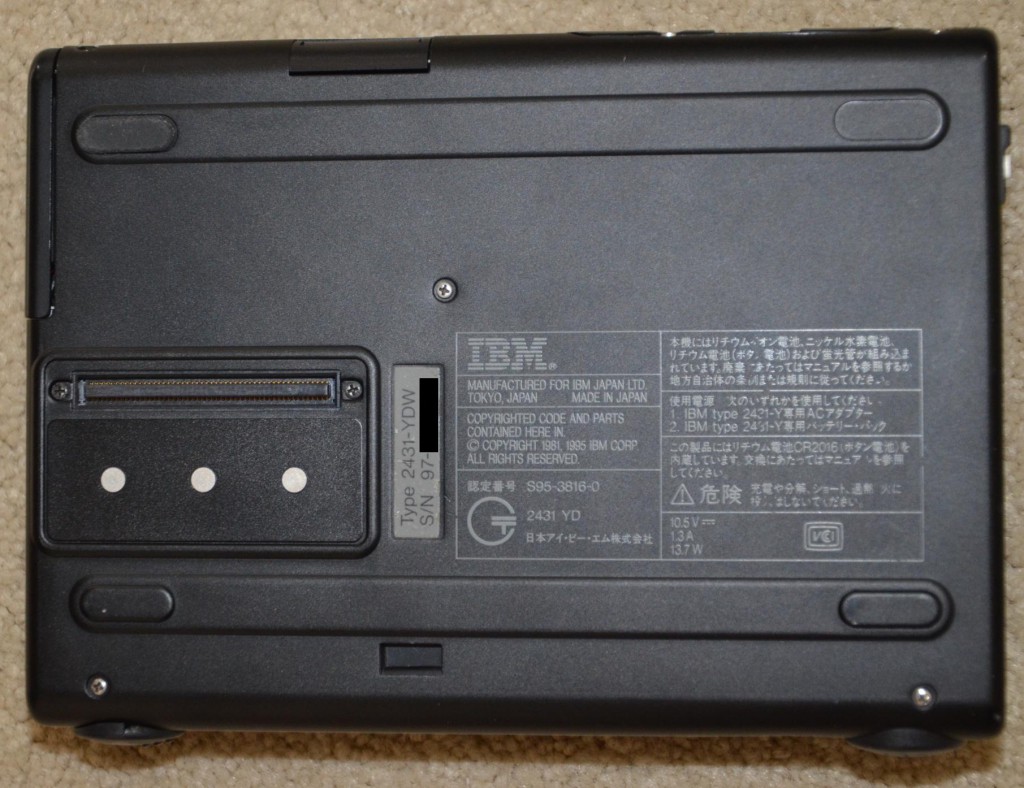 Inserting the battery: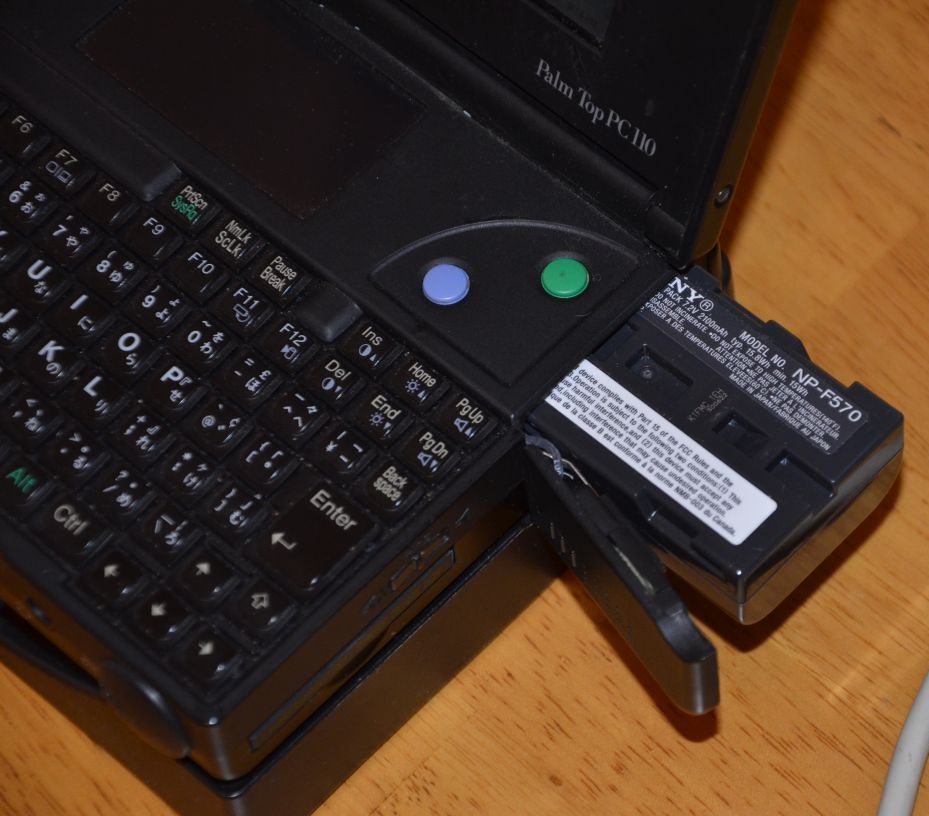 Turning it on: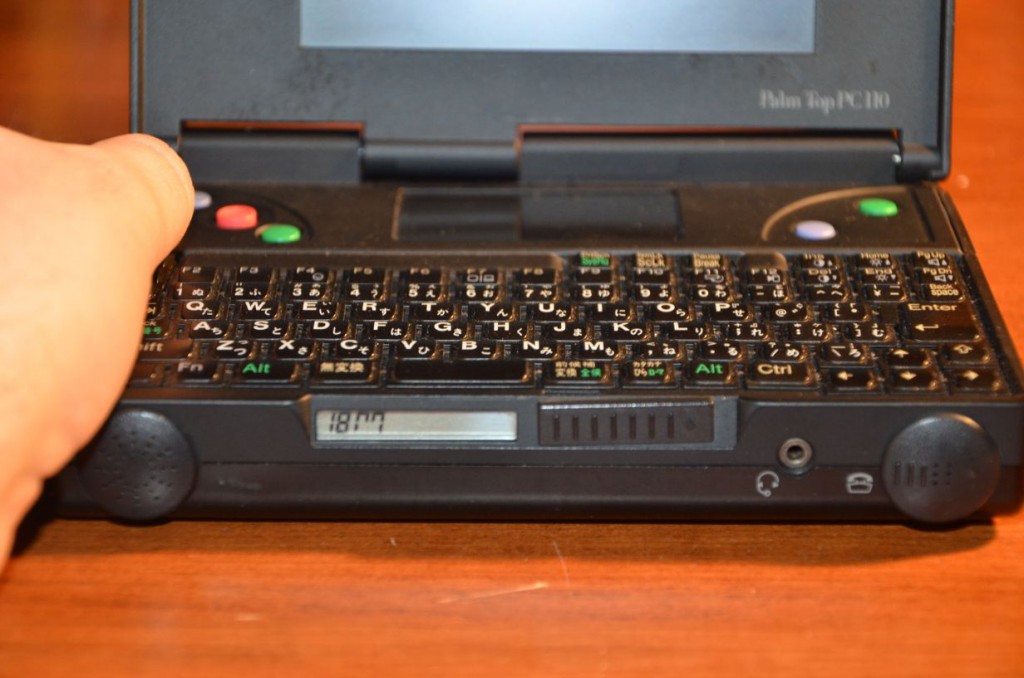 Admiring the Operating System: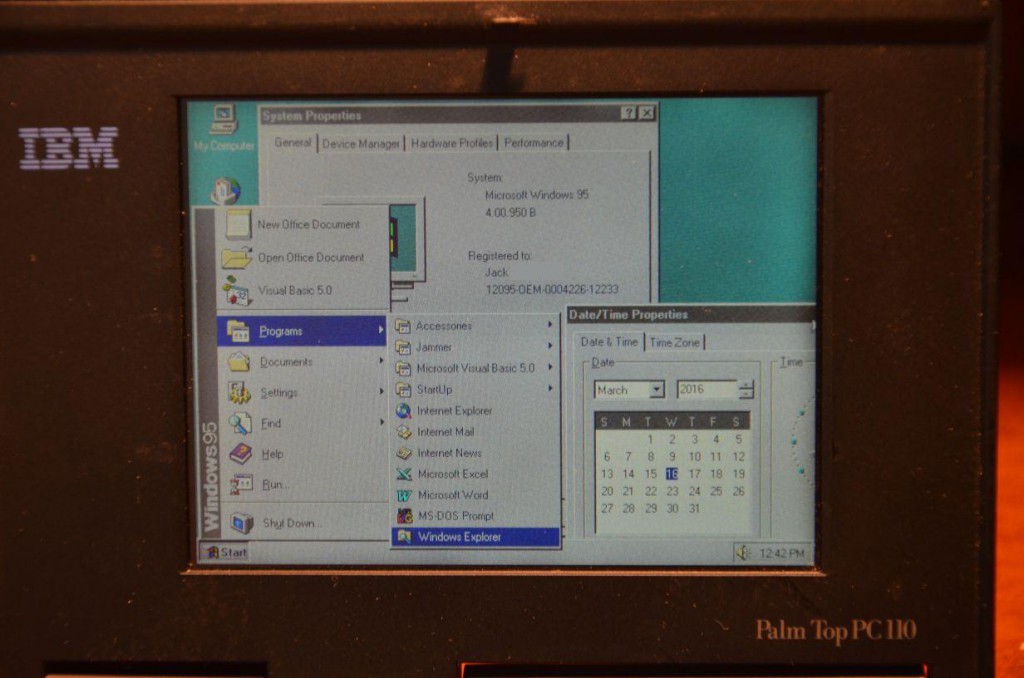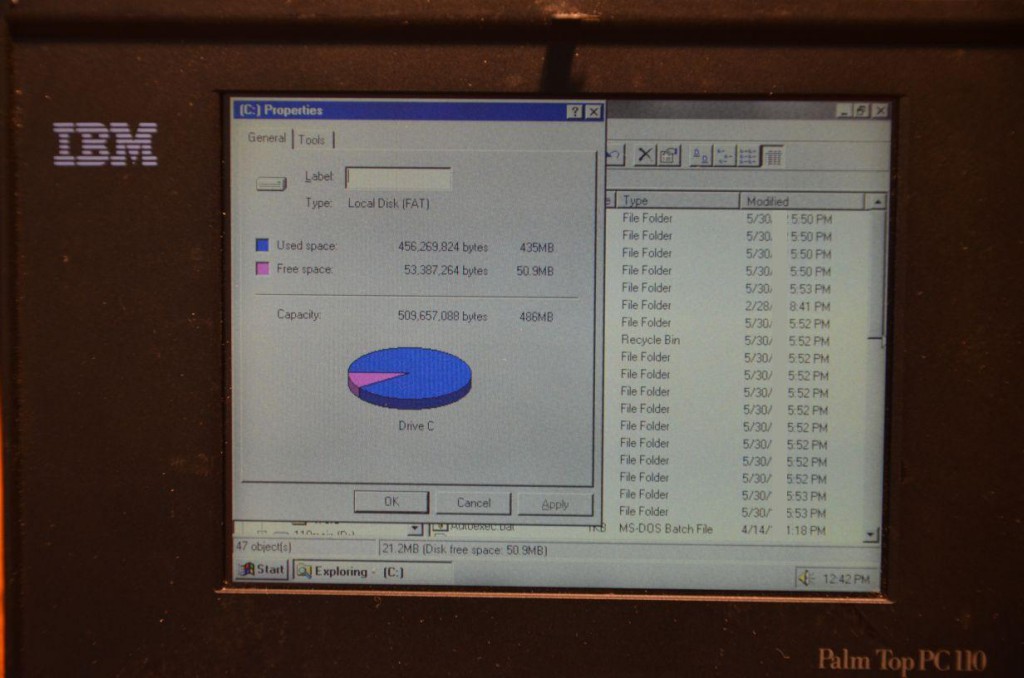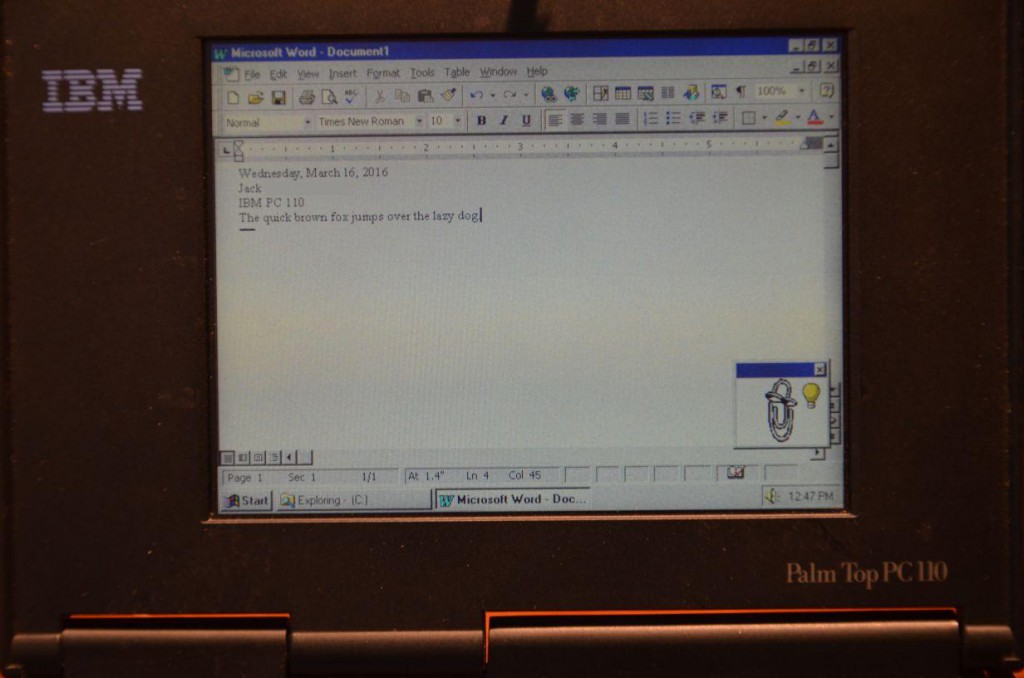 Playing around in DOS (Note: the ES488 sound card allows for full MIDI and audio effects in DOS games):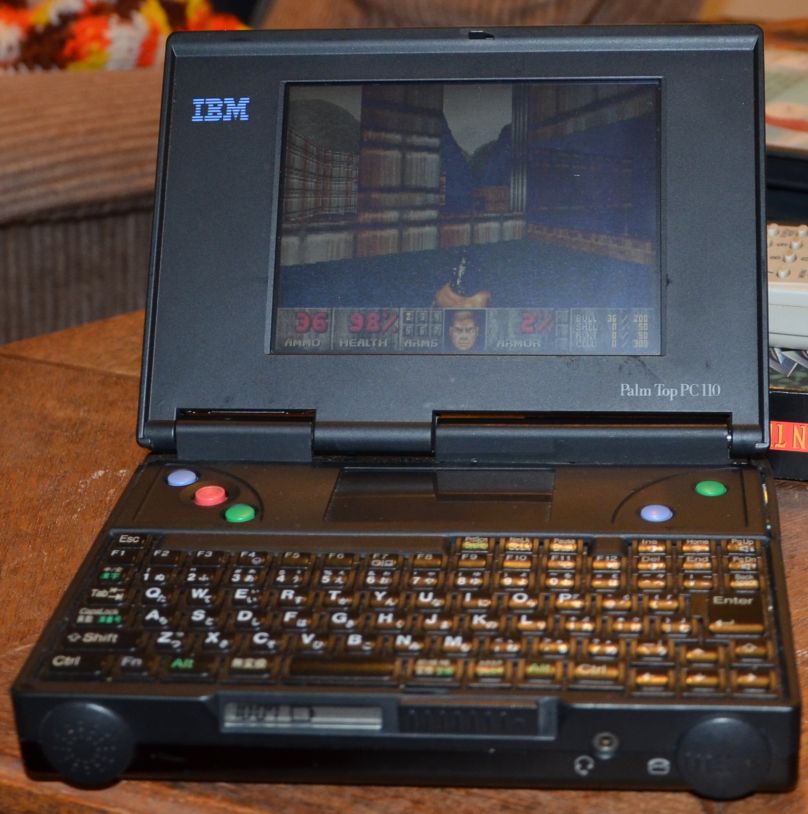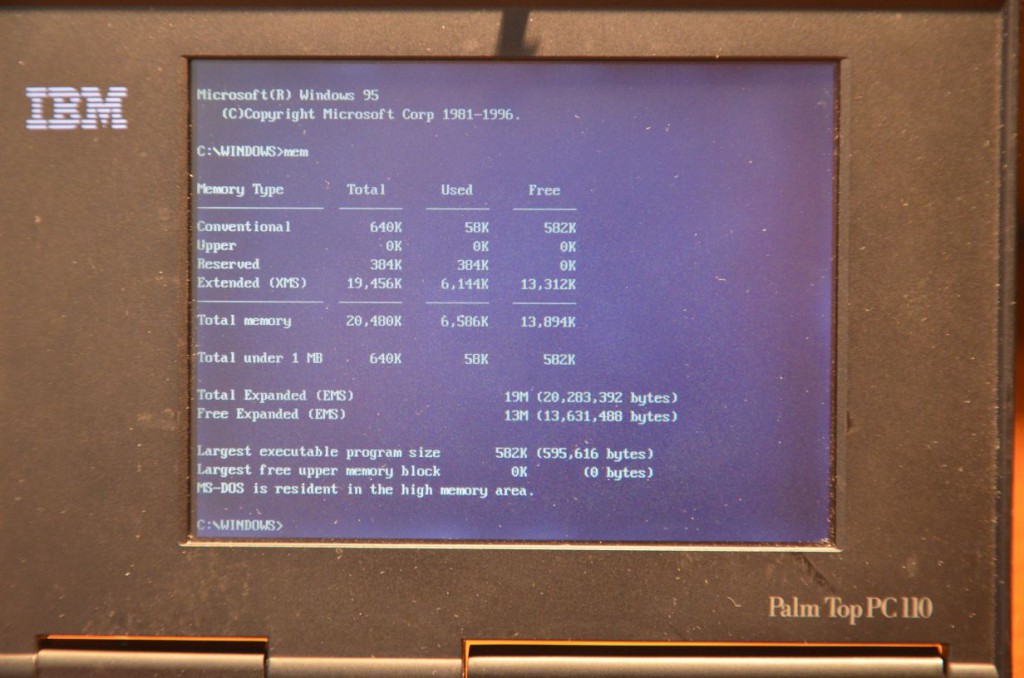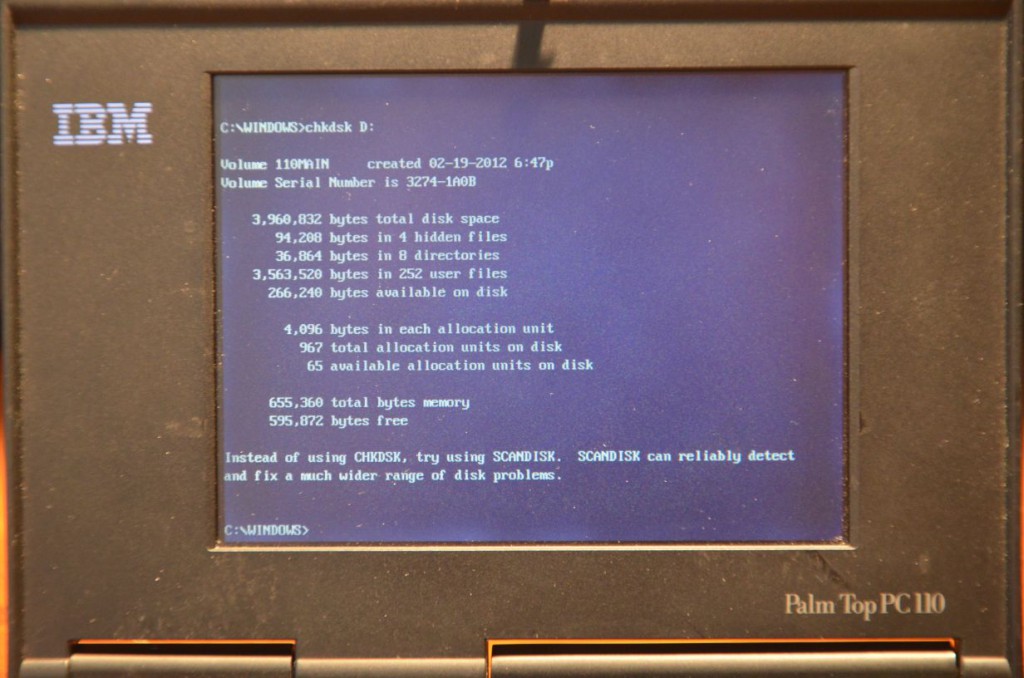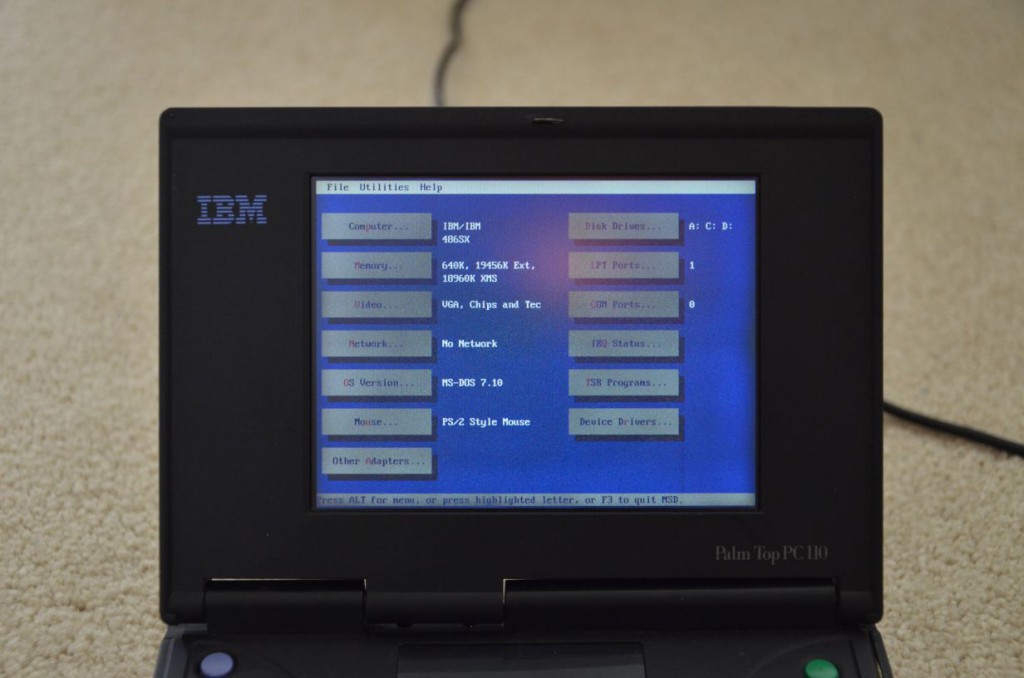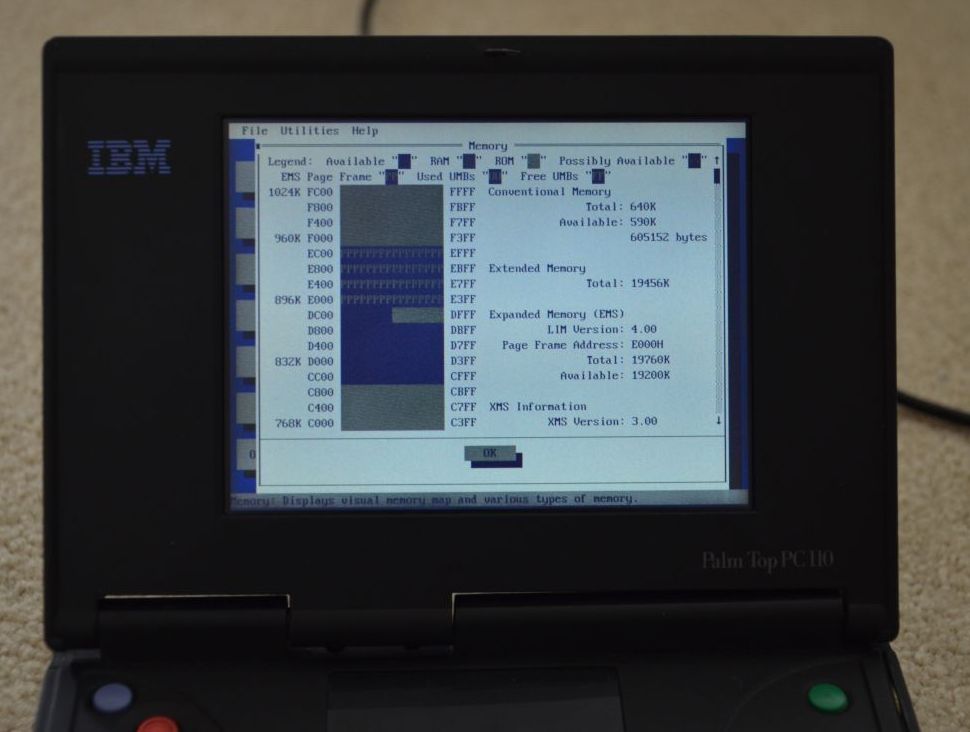 Some pictures of the GUI BIOS Setup, with Mouse Support:
Close-Ups of the Front LCD Panel: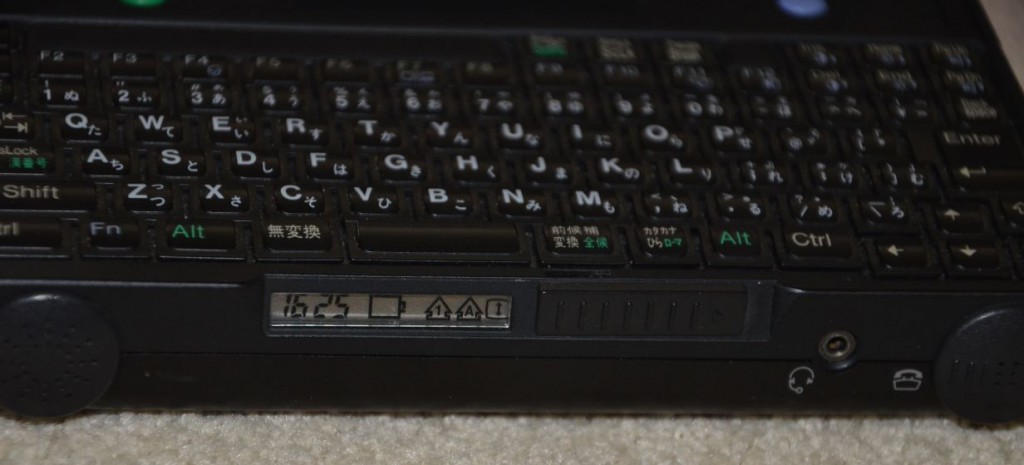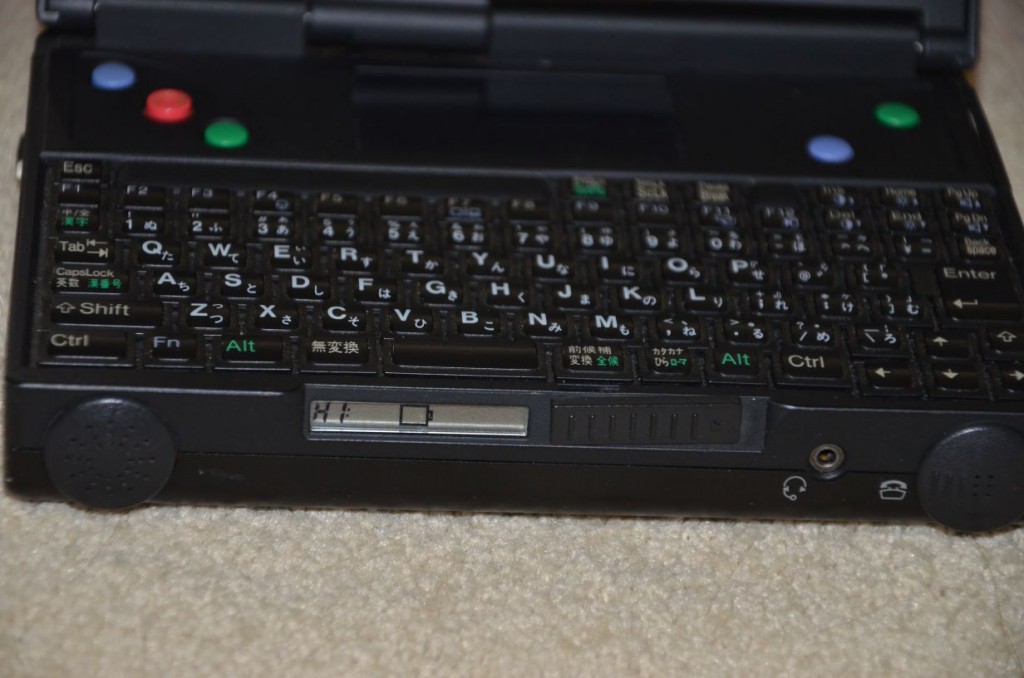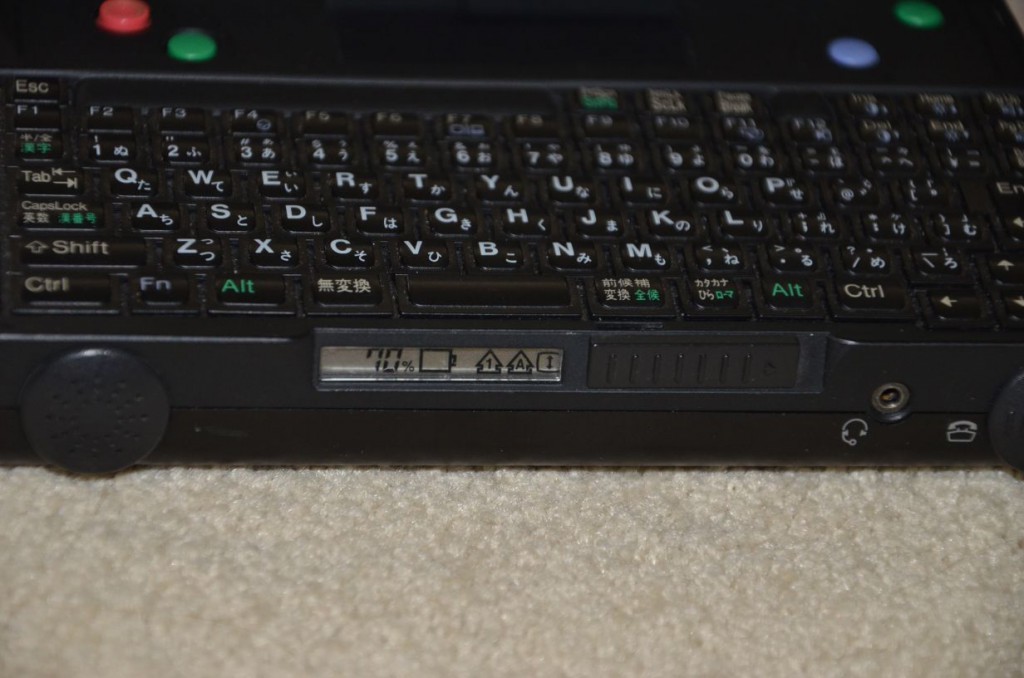 Note: The "HI:" you see above refers to "High". You can control the speed of the processor with Fn+F11 in three different settings: High (HI), Medium (M), and Low (LO).
Pictures of the Dock unit, by itself:
And lastly, pictures of the PC 110 in the dock:
Links
Here are some links to websites containing useful PC 110 information:
Updated on March 17, 2016
About the Author